Browse Safely
with Safeplex Search
You might not know this, but the internet can be an unsafe place!
Any new website you visit, might have harmful spyware & malware that could infect your PC. These security threats pose several risks to your personal information. Secure browsing is essential to protect yourself from online scams, identity theft, hacker attacks and more. That's where Safeplex Search can help. Don't become a victim of cyber attacks. Keep online threats away with effective browser security.
Start browsing safely, today.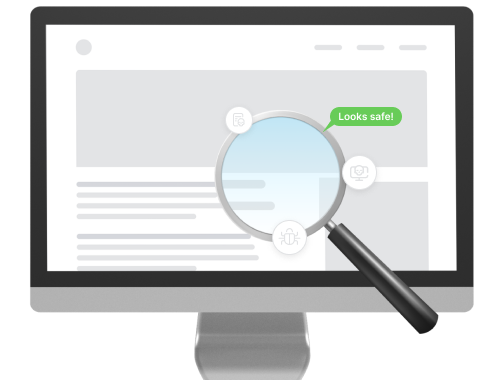 Enjoy a secure browsing experience with Safeplex Search

Stay protected from malware, adware unwanted software, & other harmful threats
Find out if the webpage you are browsing is safe or unsafe
Get real-time threat alerts
Try SafeplexSearch now
Go ahead!
Try searching anything here