Download Safeplex Search Chrome
™

Extension Today

Access a secure search app from your toolbar & get custom web search from your browser search bar.

No Sign Up. Always Free!
Get a report on threats detected from your toolbar, view safety badges on the search results page to avoid visiting harmful sites and get custom web search from your browser search bar.
With Safeplex Search
No malware

No social engineering

No unwanted software

No potentially harmful application

No other misc. threats
Without Safeplex Search
Viruses go undetected

Personal information at risk

Harmful software is invisible

Threats to connected devices

Ransomware attacks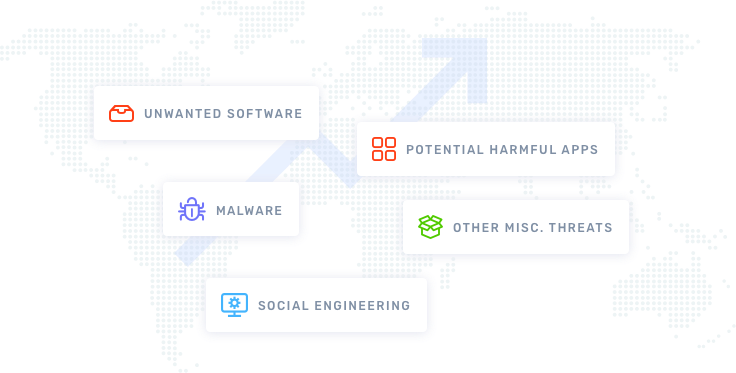 18.2% of all ransomware attacks affect the United States
From 15 million affected by identity thefts in the year 2017 to 60 million Americans affected in the year 2018, cyber security is the need of the hour!
Viruses, malware, data breaches, ransomware attacks, threats to connected devices, and the recent crytojackings are cyber-attacks increasing at a rapid speed.
Don't be a victim of data breach. Download Safeplex Search today!
Safeplex Search promptly scans for potential threats on search results for every search term your enter

Easily identify harmful websites on your search result page with a Green Tick indicator

This lightweight extension doesn't interrupt your daily browsing. Instead, provides seamless navigation.

Google Chome and Chrome are trademarks of Google LLC. Firefox is a trademark of the Mozilla Foundation in the U.S. and other countries. Use of them here does not imply any affiliation with or endorsement by their respective holders.